[Soundtrack: Tiesto (Dutch EDM DJ) "Just Be"]
I have been to many places and each has something special to offer – so it's really hard to pick favorites. But, if I was forced to, Amsterdam would be toward the top of my list. Both progressive and easygoing, this city is known for its freedom and pragmatic tolerance. The fact that the city looks much like it did in the 1600's contrasts greatly with its modern, open and friendly vibe. Words cannot say how much I like Amsterdam, so I won't even try. A picture is worth a thousand words!
First, a map of central Amsterdam with suggestions on where to go. The yellow boxes list places that shouldn't be missed!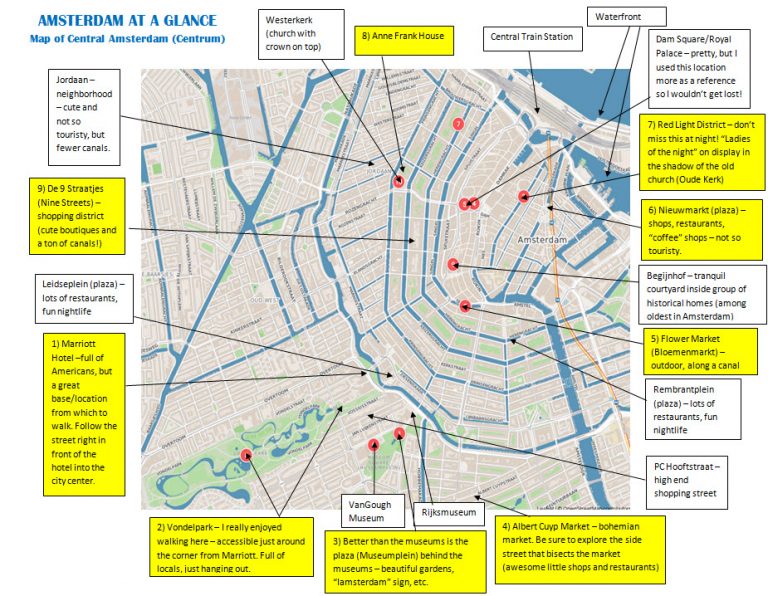 [1] Where to stay? Location-wise, you can't go too wrong anywhere in central Amsterdam. We stayed at the Amsterdam Marriott Hotel. Yeah, it was full of Americans, but its close proximity to almost all the major sites made it worthwhile. I walked everywhere and, when I got tired, just took a tram.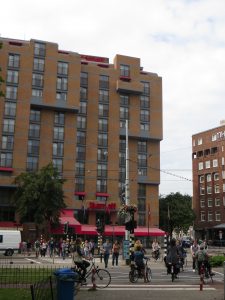 [2] Practically out the back door of Marriott is Amsterdam's beloved Vondelpark. Full of locals, just hanging out.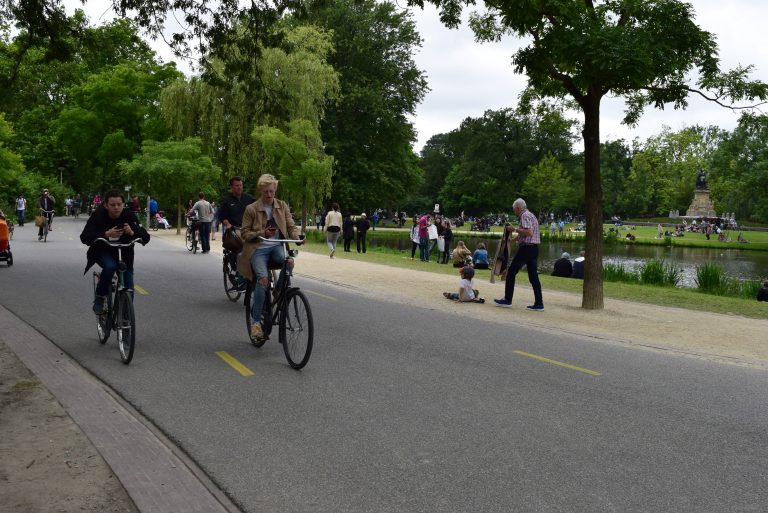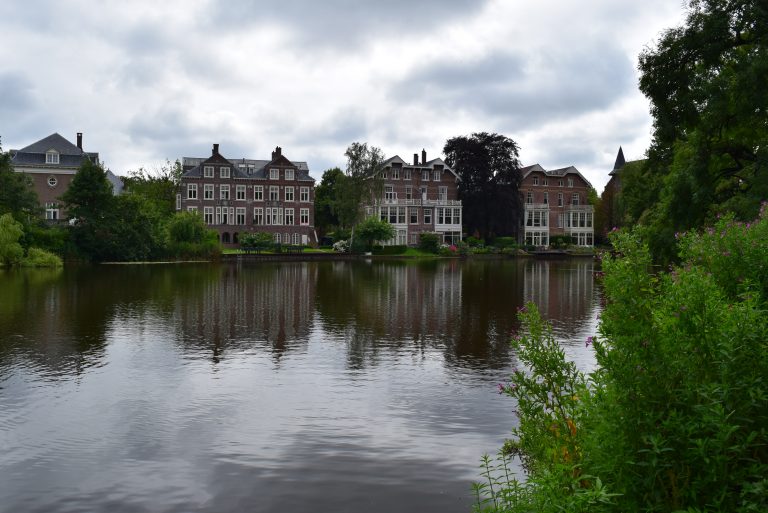 [3] Museumplein – I was much more interested in the outside than the inside of the various museums that line this large square. Beautiful gardens, amazing architecture and the "Iamsterdam" sign. (Go early morning to get a picture with no people in it!)
[4] Albert Cuyp Market – funky, totally bohemian. Everything from books and clothes to fish, cheese and toothpaste. I really like this place. (Open 9 am – 5 pm, Monday – Saturday). Intersecting the market street is a street lined with cozy shops and cafes – not to be missed..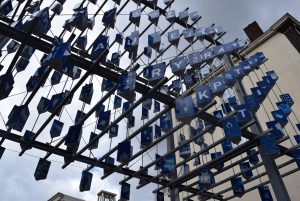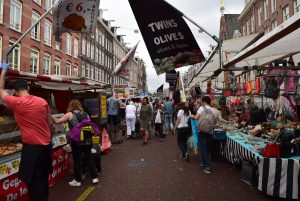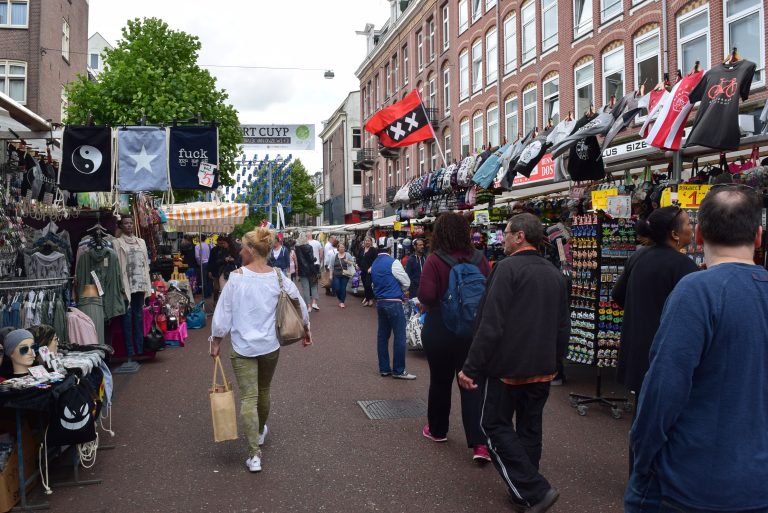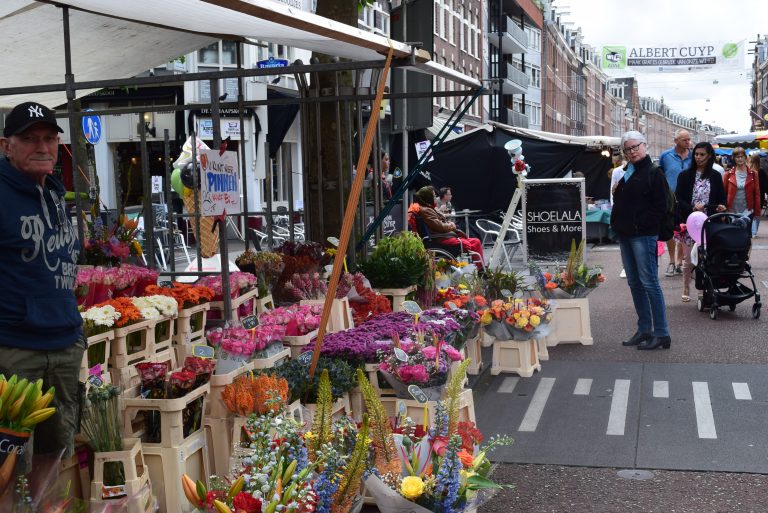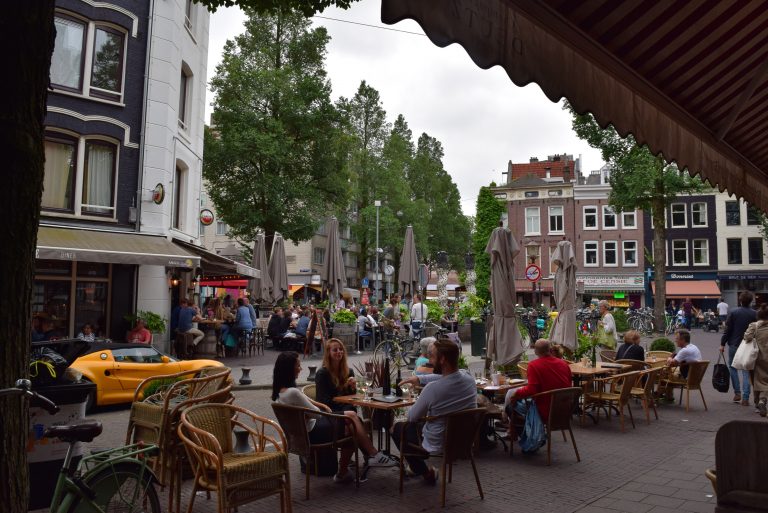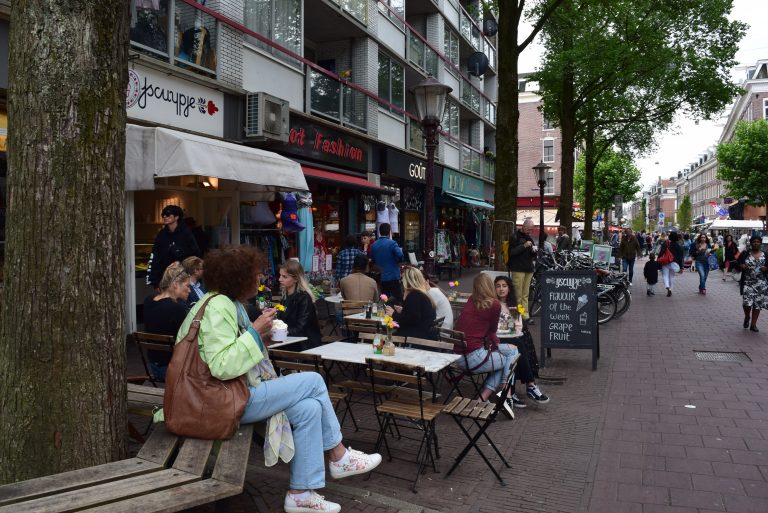 [5] Bloemenmarkt (flowermarket) – go here to buy tulip bulbs and more. Various vendors line a canal, selling their products.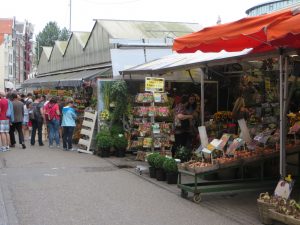 [6] Nieuwmarkt – shops, restaurants, lots of "coffee shops." On the weekends during the warmer months, it turns into a bustling market (organic produce/food on Saturday and antiques on Sunday). It's also a lively place for nightlife, as well as a great place to grab a sandwich and figure out where to go next!
[7] Red Light District – not to be missed at nighttime. Prostitutes preening for the crowds in the shadow of the old church (Oude Kerk).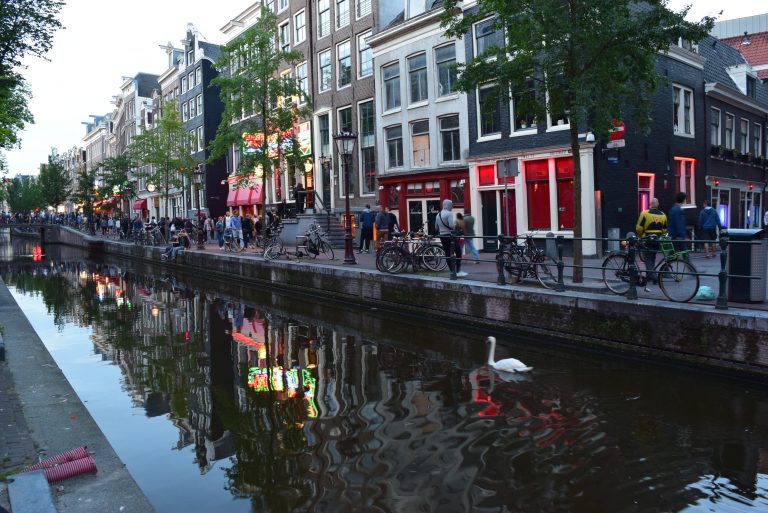 [8] Anne Frank House – you probably shouldn't miss this one!
Whatever you do, to avoid the long lines, please buy your tickets online first! Anne Frank House Online Ticket Sales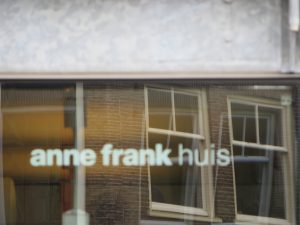 [9] De 9 Straatjes (Nine Streets) – classic Amsterdam with boutiques, cafes and tons of canals. I could roam forever!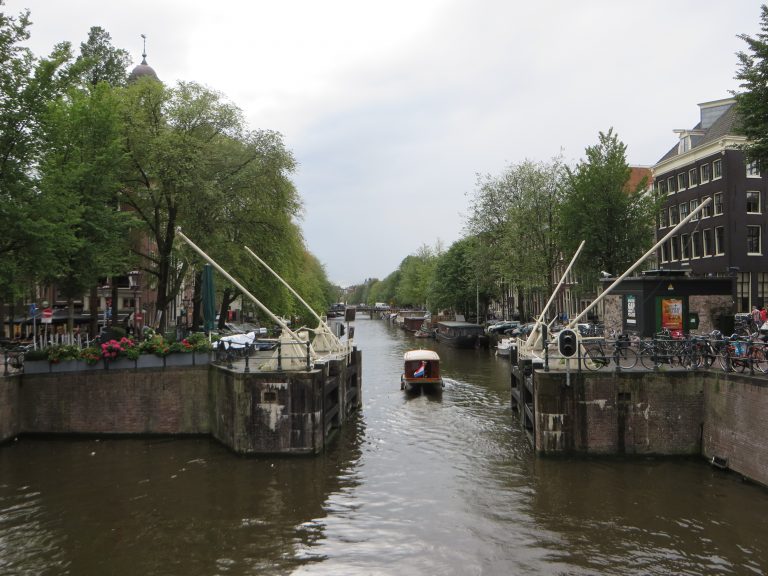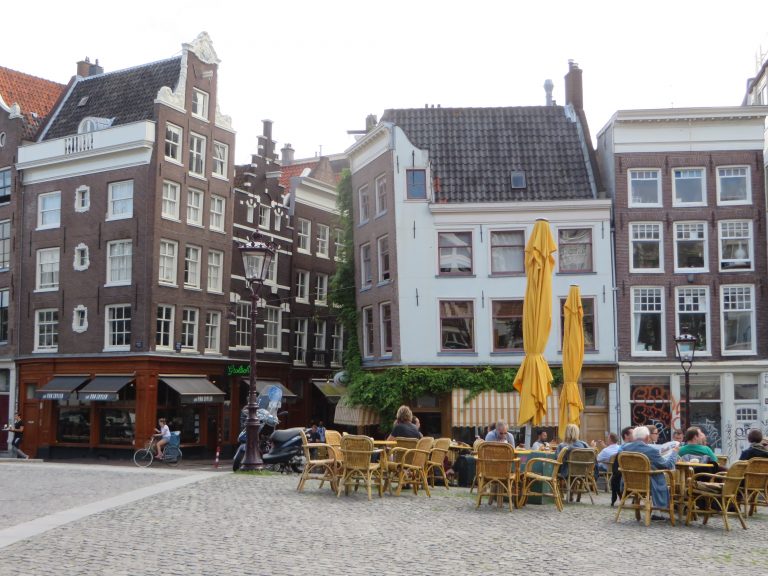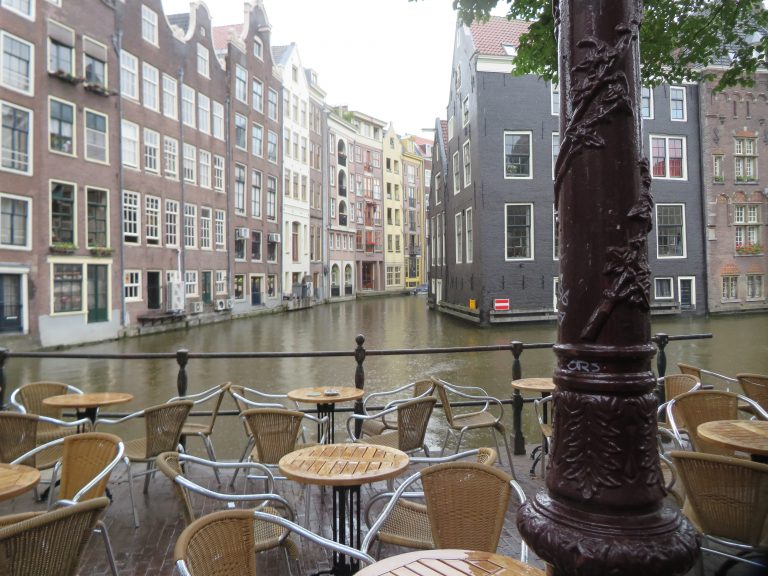 And, because a picture is worth a thousand words, more incredible images from Amsterdam . . .